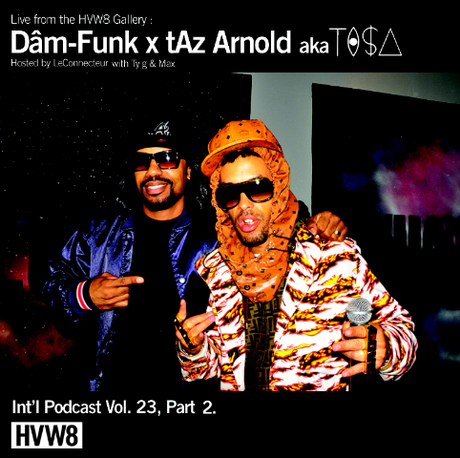 Here's a gift from Los Angeles to you - Part 2 of the recent live set with Dam-Funk and tAz Arnold at the HVW8 Art + Design Gallery. You know Part 1 was excellent on it's own but after hearing this addition, you find that it was just a warm up. In the second half we're hit with rhymes from special guest Krondon and sax and keys from friend Terrace Martin. Special indeed.
Bump this well into the New Year!
Photos and video from this session, plus information on the next live recording at HVW8 can be found at www.hvw8.com.